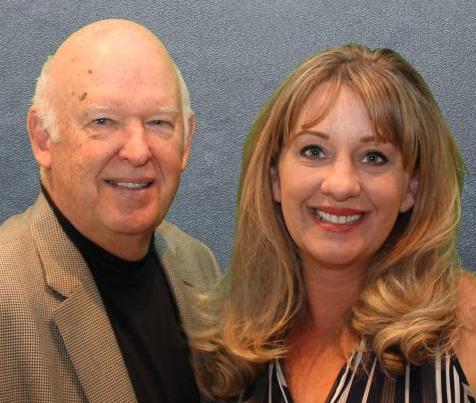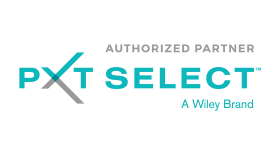 Founder's Message
No amount of money, training or time can fix a mistake made when hiring a person not competent for, not compatible with, or not highly motivated to do the job. We focus on understanding and objectively measuring core competencies, behaviors and interests of top performers and missing in bottom performers in companies to insure applicants fit the job/company and their new manager.  Differential studies are the key to knowing what a job requires and what to look out for that is missing but critical to success!  Our differential studies are like the game films of football coach's victories and losses.  The ability to discover what to look for and what to avoid will add to your win column quickly!
Avoid Costly Hiring Mistakes!
Hire Top Performers and avoid hiring costly bottom performers!
Promote the right person into management!
Identify & Develop Leadership Skills of Supervisors, Managers and Executives!
Building your team is fundamental to your success!  Learning why people fail and avoiding those traits in the future is key to success. Assessment Specialists have nearly 30 years of experience in Taking the Guesswork Out of Hiring!
John Caspole founded Assessment Specialists, in 1998 as a Strategic Business Partner with Profiles International, known as "the worlds innovator and leader in employee evaluations" and since then has been providing business with state-of-the-art Assessment Tools.  Since 2003 we have been a member of Profiles Founders Club of top producers and since 2014 a member of Wiley Learning Systems Diamond Winners of top tier producers.
As Director of Domestic Sales at Revlon's Creative Nail Design from 1988 to 1998 (www.cnd.com), Caspole helped develop the sales and education team leading the company's 15% plus annual growth for 10 years. During this time, Creative quadrupled sales from $7 million to $32 million while reducing its network of distribution by over 50%.  Caspole oversaw the company's transition from a manufacture rep to a direct sales force.  After acquisition by Revlon in 1996, as part of Creative's planning group, Caspole earned Revlon's coveted Charlie Award.
John worked for DuPont's Liqui-Box Corporation (www.liquibox.com)  from 1973 to 1988 as sales grew from $5 million to over $75 million.  Caspole started there as a management trainee and progressing to field sales, product management, regional management and finally as Vice President and General Manager of the Western Division.  During this time Liqui-Box was recognized as one of Forbes top 200 small company's five consecutive years.
At both Creative Nail and Liqui-Box, he says, "I realized that the key to success was a combination of cutting edge products, a great team of people, and helping customers realize their goals!  Our objective is to help clients hire the right person the first time, succession plan, develop soft skills essential to managing people, reduce turnover, increasing both sales and profits!"
Michelle Caspole Johnson joined Assessment Specialists in 2010 as Client Services Manager.  In 2013 she joined Profiles International 's Enterprise Solutions Team working with major US companies to develop key leaders and make better hiring decisions.  In 2015 Michelle returned to Assessment Specialists, Inc. as Director of Client Development and a partner to John Caspole.
Michelle brings strong client service and sales experience having five years' experience working at Ralph Lauren and Grand Pacific Resorts and upscale California Hotel and Timeshare. . She is a graduate of The California State University at San Marcos and has a BA degree in Communication.  Michelle has served on the Board of Directors at the North County Human Resource  Association (www.nchrasd.org) as Special Events Chair.  She is also a member of Carlsbad Chamber of Commerce and a member of Connecting Women of Influence a San Diego based organization.
John received a BA in Business Administration and an Honors Minor in Mathematics from Muskingum College, New Concord, Ohio in 1973.  He continued his education with professional development courses at Ohio State University (yes an addicted Buckeye), Columbia University School of Business and the University of Chicago School of Business.  John has also been a guest speaker at San Diego State University, Chapman College and Profiles International.
In addition to John's business he serves as Past President (2003-2005) of San Diego's North County Human Resource Association a networking and educational resource of 350 Human Resource Professionals.
Certified in both the original ProfileXT, the new PXT Select as well as Checkpoint 360 Leadership Development, Everything DiSC and Five Behaviors of a Cohesive Team, together Michelle and John have nearly 30 years' experience in pre employment job matching expertise!
What impressed me most about the results of [the] surveys was the fact that in every case, people come out where I expected them to. It proved to be reliable and foolproof. I found it particularly interesting that the lower performers on my team were also the lower scorers on the assessment.
The Success Patterns generated by your studies prove to be very valuable and certainly has helped us to focus on the important traits of our most successful managers. The Profiles assessment system is an excellent tool for training and promoting employees as well as new hires.
How Job Match Takes the Guesswork Out of Hiring!