Take the Guesswork out of Hiring!
Discover Why Newly Hired & Promoted Managers Fail to Retain Key Talent
Reasons Managers Fail:
Inflexible behaviors lacking essential situational awareness and adaptability.
Lack of active listening,  lack of decisiveness and inability to approach conflict.
Holding people accountable with a strong need to accommodate vs wear the black hat!
Reasons Sales People Fail:
Sales people fail at times due to a lack of or inability to multi – task.  Keeping the sales funnel full!
Lack of confidence and inability to think outside of the box.
Lack of interest in Enterprising Activities.
Lack of Situational Adaptability and Cognitive Agility.
All these can be measured to ensure you hire and promote the right Sales and Management Team!
Develop your Leadership Team with focus on
RETENTION & PERFORMANCE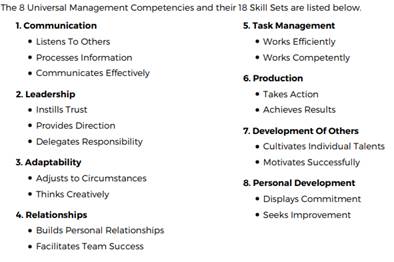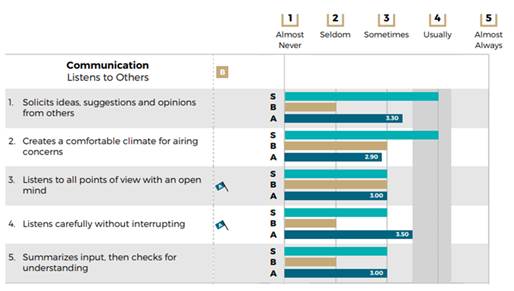 Employees Don't Quit Companies, They Quit Bosses
Create awareness of Blind Spots, Soft spots, Opportunities and Strengths with Checkpoint 360 Feedback.
Our solution provides leaders with 18 Individual Development Plans (IDPs) for ongoing development that are easy and lasting. Measure critical improvement over time by repeating the process with a comparison report & set new goals/IDPs.  Best Practices include:
Professional introduction to your team about the 360 process –  Educate them for a positive successful experience.
Easy & insightful reports with built in areas of focus & IDPs.
Start with your C- Suite executives-Great Leaders Lead by Example.
Newly hired/promoted managers, directors, executives at the 6 month mark.  Repeat at 18 month mark
Expert debriefing by our certified advisors with 30 plus combined experience.
Adding of DiSC and PXT assessments to get deeper understanding of why we are perceived and how to self control.
Certifications available upon request
Leaders face multiple challenges at all levels and are expected to do more with less.
Investing in leadership development is essential and the key to retaining great employees.
Everything DiSC Solutions Suite
Innovative Team Solutions Built for Today!
Enhance your Internal Communication with the New Everything DiSC on Catalyst Platform
Catalyst DiSC allows you to change from a thermometer, to a  thermostat of culture allowing you to raise morale, engagement, communication, performance, retention & more.
"Return and Learn at All Levels creating retention focused community and building a cohesive, inclusive and team oriented culture"
Catalyst DISC platform offers 24/7 access to team members DiSC results to run free comparison analysis and more!
Help managers/employees be more aware, open minded, listen & collaborate.
Help managers/employees be more adaptable to each other.
Improve Emotional Intelligence.
Enhance the mental health of your teams!
Offset/Avoid Unconscious Bias
12 new DiSC style podcasts for in-depth understanding of why you are the way you are!
Catalyst offers unique insights in one on one relationships.
Retain your valued employees and managers.  They are the hardest to replace, produce the most results and easiest to manage if you treat them right.
Game Changing for Business… Life Changing for People!
Introducing GENOS Emotional Intelligence Suite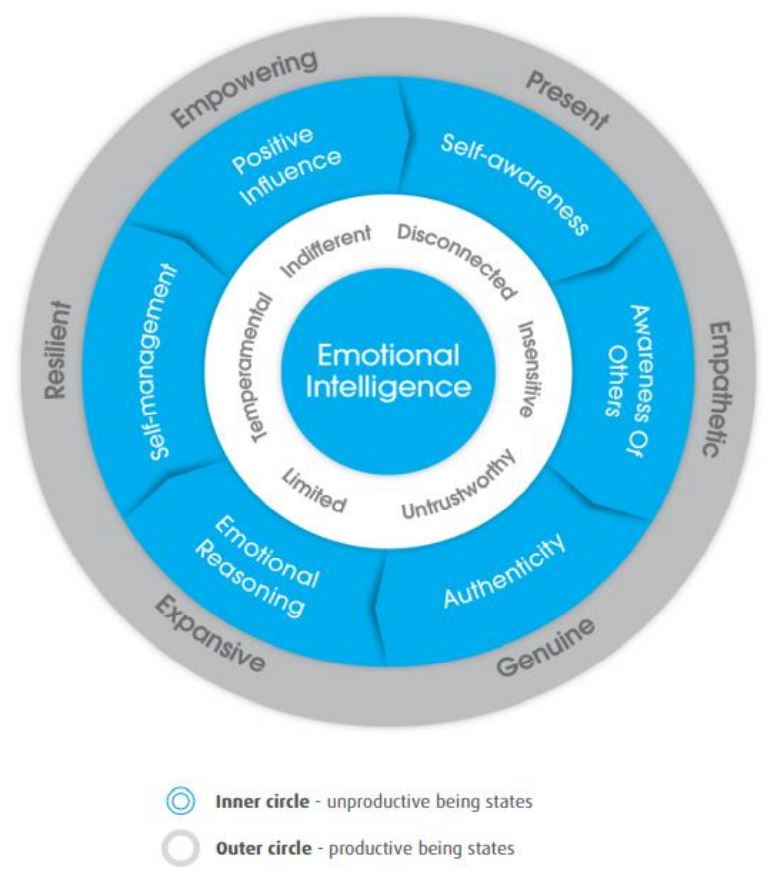 We are at a pivotal moment in history where Emotional Agility is an essential part of the workplace. With GENOS Emotional Intelligence Suite you can hire, promote and develop talent for years to come while seeing true life changing breakthroughs along the way.
Discover the power of living as a Resilient, Present, Expansive and Empowering Leader!
Game Changing for Companies!
Life Changing for People!
A Customized Approach to Qualifying & Developing your Senior Executives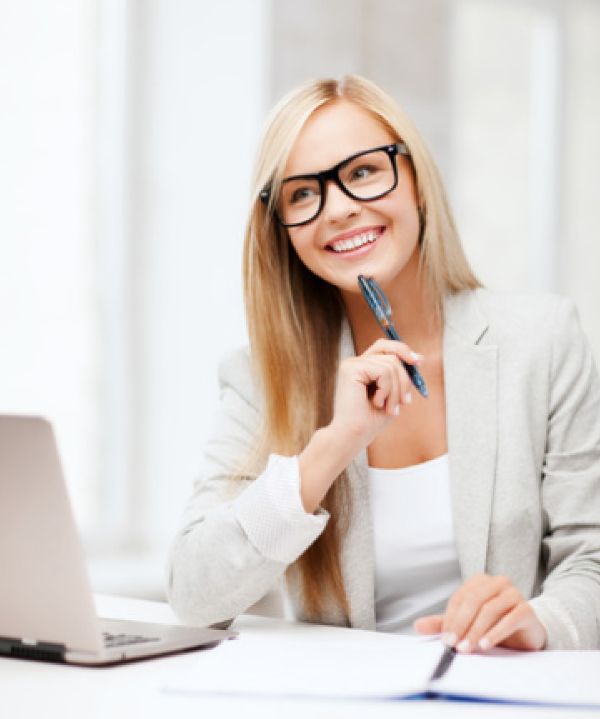 Your C-Suite Executives set the tone of your organizational culture. Key success traits you need to know about you executives prior to promoting:
Are they strategic or tactical?  What is the needed blend?
How are they perceived as a leader?
What are their strengths, soft spots and blind spots?  Are they willing to improve them?
Do they have a  reasonable level of Emotional Intelligence?
Are they humble, servant driven leaders, who inspire extra effort naturally?
Do they possess natural cognitive agility and the situational adaptability?
Most Leaders have core competenc ies that have brought them to their current position.  We can help them discover what they need to do to go to the next level!Our comprehensive approach addresses the following:
PXT Select measures how they fit the leadership role and how they fit their team.
Checkpoint 360 Feedback evaluates 18 difficult to measure leadership competencies for development and their willingness to evolve.
Everything DiSC on Catalyst allows for transparent sharing of management style between all employees building communication, team work, productivity, self-awareness and retention.
Repeating Checkpoint 360 in 12 – 36 months; measure progress, regression and set new development goals holding them accountable for progress.
But what if the above doesn't work?  Is their Emotional Intelligence High, Average or Low?  Can you live with Low?
Easily Select Your Frontline Workforce!
Screen for Attitude-Values-Safety
Screen your Frontline Workforce with our 10-15 minute customizable report assessment. Take the Guesswork out of Hiring and identify the right Attitudes, Potential Safety Concerns, Values, Personality, Distractibility, Aggression and more. Contact us for a 7 day unlimited
use free trial.
Fast, easy, mobile-friendly, available 24/7
See who is 5x more likely to be a top performer
See who has a 30% higher probability of a bad attitude
Get started immediately for free with a basic account
Five Behaviors of a Cohesive Team
Game Changing for Teams!
Elevate the Work with Five Behaviors of a Cohesive Team!
The Five Behaviors of a Cohesive team is the results of our partnership with Wiley Learning Solutions and Patrick Lencioni. This one of a kind solution measures Trust, Conflict, Commitment, Accountability and Results.
This unique approach builds strong high performing teams. This team development tool is designed to be repeated over time, resulting in better Collaboration, Communication Trust, and Results.








About Us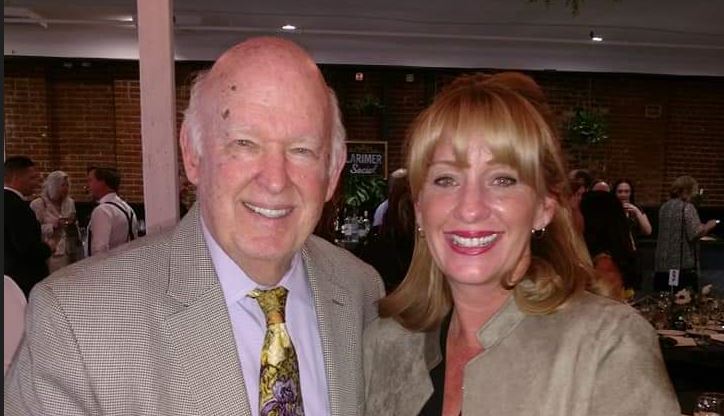 John Caspole – founded Assessment Specialists in 1998 after 25 years of sales management experience in Liqui-Box (Div. of Dupont) and Creative Nail Design (Div. of Revlon – 10 years) with the goal of helping clients make more objective selection and promotion decisions to avoid costly hiring/ promotion decisions and retaining key employees.
Caspole' s 15 years with Liqui-Box (1973-1988) took him from a management trainee to VP GM of Western US. During that time LB sales grew from $2million to $84million and was honored as one of Forbes Top 200 small companies five years in a row.  In 1988 Caspole joined a new industry at Creative Nail Deign applying lessons learned to help this fledging start up grow to $35 million annual sales in ten years.
Partnering with Profiles International (1998) a world leader in employee assessments (PXT & 360 Feedback) and Wiley Learning System (Everything DiSC in 2015) as an Authorized Partner.  In 2004 Caspole became a member of Profiles International's Founder Club recognizing the performance of their top 5% of sales producers.  That award continues to this day & is now the Diamond Award at Wiley Learning Systems.
John's journey from apprentice, journeyman and master in his craft allows him to share with clients, friends and family insights that allow them to make better decisions and grow in the business and professions.  Our 200+ clients are in a wide range of industries including Technology, Engineering, Healthcare, Non Profit, Manufacturing, Distribution, Government, Utilities and many more.
He graduated from Muskingum College in 1973 with a BA in Business Administration and minor in Mathematics.  Since then he has attended Management Development programs at University of Chicago, Columbia University, Dale Carnegie and American Management Association.
John is a Past President of NCHR SD an association of 250 HR professionals in North County San Diego.  He also served on the Board of Directors of the Carlsbad Girls Softball Association and enjoyed coaching there.  John is a Eagle Scout and enjoys many lessons learned and still learning.
In January 2021 John semi retired but still is active in supporting the company by  filling in where his expertise can bring benefit to clients.  He works at the direction of COO Michelle Caspole and takes on special projects at her request.
Michelle Caspole – In 2023 Emotional Intelligence will be a required skill for every job.  Our team specializes in mindful leadership practices, hiring and developing leaders and individual contributors in areas such as Emotional Intelligence and more!   With 15 years of experience in the Talent Management space Michelle Caspole brings fresh insight and perspective to our organization.  Bridging the gap between multi-generational expectations and needs across many organizations.  Her certificates include; GENOS EI Expert Practitioner,  Change Management ATD Certification,  Leading and Development ATD Certification,  Everything DiSC and PXT Select Expert Facilitator Certification and Checkpoint 360 Degree Feedback certified coach.
Insuring Job fit and hiring mindful individuals with high EI cuts 50% of hiring and promoting mistakes! Our PXT Select assessment combined with our Emotional Intelligence Selection assessment helps you avoid costly hires so you can focus on your business.
Our Checkpoint 360 Leadership Development IDs strengths, developmental opportunities & blind spots – offering development suggestions, individual development plans and measure progress toward leadership excellence! Together they are an ideal management selection/development/succession planning system! We are also taking Everything DiSC online for a Virtual eLearning experience no called Everything DiSC on Catalyst!  The combination is powerful and Michelle brings a level of compassion and understanding to all who participate in our programs.
Michelle's moto is "Elevate the Work!"   Now more than ever this is a necessary for every organization.  Contact us today for an immediate needs analysis Click Here